Late Night Brew | Clipse
Alright, I'm jumping on this bandwagon, and after hearing the album-- its a pretty damn good one too. This album has gotten quite a buzz of late, especially after the comment by Pitchfork -- "an album that's sonically deep, dark, and one of 2006's finest". Notable tracks are "Mr. Me Too" and "Trill".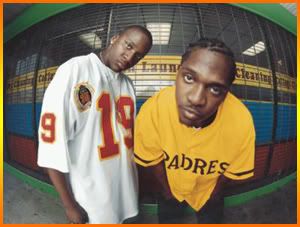 From their album Hell Hath No Fury:
mp3:
Clipse- "Trill"
(YouSend: for a limited time only)
official site: Clipse
My Space: Clipse