Today's Brew | El Rey: The Knife
This past Saturday, The much anticipated arrival of
The Knife
came to L.A.
At first, I made the mistaken impression that Planningtorock was going to open, but instead we all waited for
The Knife
.
The stage was set up with a veil that divided the performers from the audience. At first glance, one wondered if the stage was set with a dismal coat of smoke or the sheet provided a seperation til the actual show began.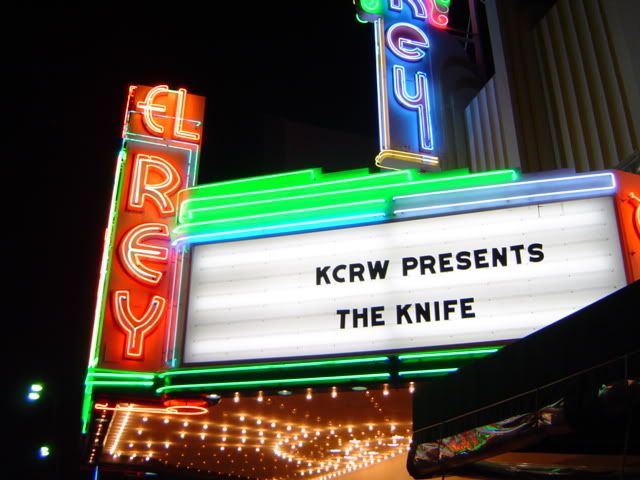 As
The Knife
took the stage, finally after a long ass wait. Their were two projections going on simultaneously. There was the backdrop screen and then there was the veil that acted as another screen. Thus creating the illusion of a layered painting. Long time collaborator and art director of
The Knife's
audiovisual show Andreas Nilsson provided the amazing visuals.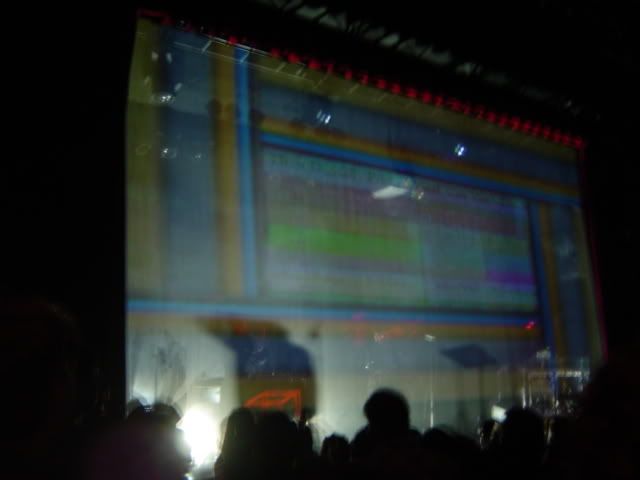 Olof Dreijer and Karin Dreijer Andersson came out looking like glow monkeys on stage.
And as they performed one wondered if it was just all an act as much of the set was all pre-recorded. The only thing that wasn't pre-recorded was possibly the vocals done by Karin Dreijer Andersson. They covered most of the crowd favorites like "Heartbeats", "Silent Shout", "We Share Our Mothers' Health", "Marble House", and came back to do an encore of "Like A Pen".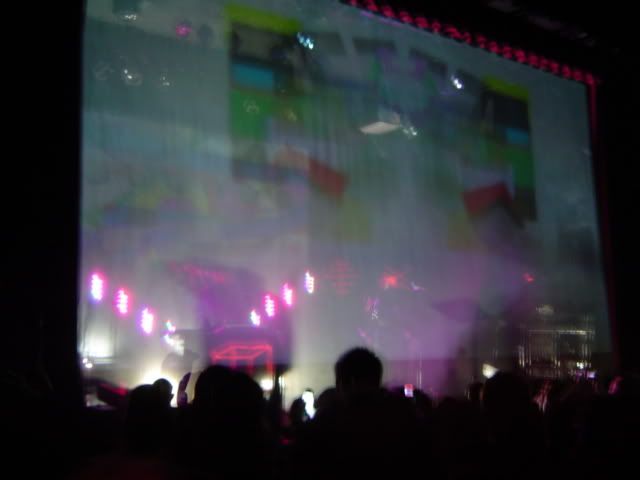 Although the performance of
The Knife
felt a bit stagnant and banal. One couldn't help but think their costumes looked like space monkeys worn by the Blue Man Group. The audio-visual experience was quite intriguing and made that the focal point of the evening. Most people at the show were either in a dancing frenzy or bit disappointed by the venue's lack of air-conditioning as the room became uncomfortably warm by the temperature in the place.
From their album
Deep Cuts
:
mp3:
The Knife- "Heartbeats"