Today's Brew | Planningtorock
Originally from the UK, now living in Berlin,
Planningtorock
is Janine Rostron. She combines operatic electropop with visual stimuli via video or by the elaborate costume designs.
Best new band this year according to The Knife. And to prove that, for their limited US tour, Planningtorock will open. I'm looking forward to that.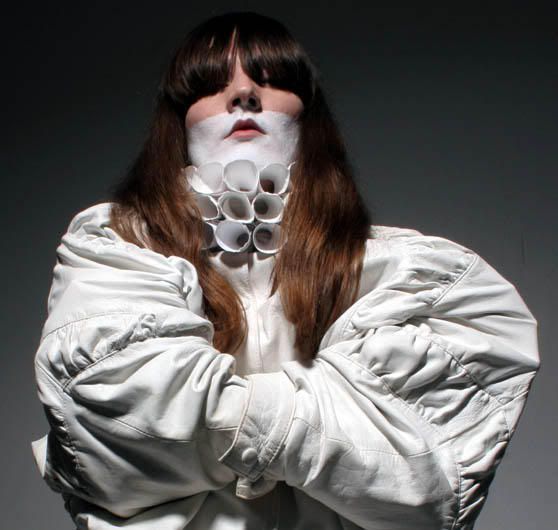 From the album "Have it all":
mp3:
Planningtorock- "Changes"
(YouSend-for a limited time)
YouTube: Planningtorock- "Changes"
official site: Planningtorock
My Space: Planningtorock