Today's Brew | Beirut @ Troubadour
On Saturday,
Beirut
played a sold out show at the Troubadour (LA). Their first Southern California appearance, at least to my knowledge. As the band was setting up, they layed out all their instruments, as if a chef was preparing to assemble a masterpiece dish. The band opened the set up with the first track off their album with "The Gulag Orkestar", but the place went wild with the crowd favorite,
"Postcards from Italy"
which was played at the midpoint of the set.
The band came back to do two encores with the first encore being performed within the audience as they stepped down to the main floor.
Definitely a band to check out live, if you haven't done so yet.
(all photos courtesy of Cindy C)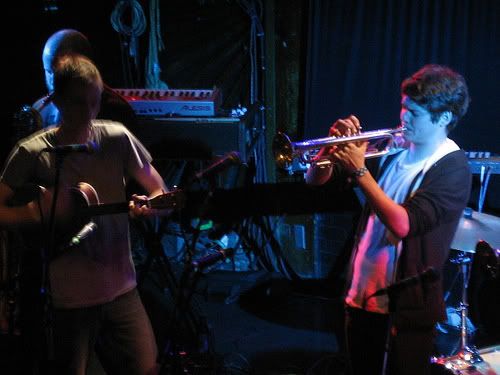 Their first encore performance on the main floor with the audience.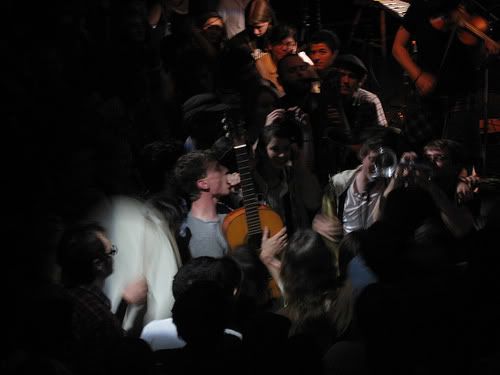 My previous entry about Beirut ovah
here
.
The new EP, Lon Gisland, will be available though Chouette on
vinyl in November.
Go over to
Passion of the Weiss
for a more descriptive account of the show. He also offers up the new song "Elephant Gun" that was played that night.
And over to
Cowbell Junkie
for her video clip of the song "Elephant Gun".