Today's Brew | AOL Interface: Cat Power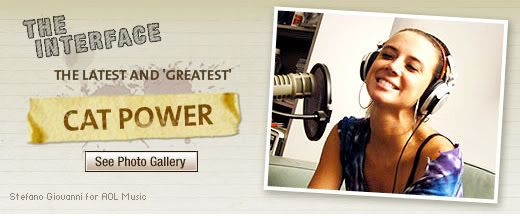 AOL thinks you should know 5 things about Cat Power (I believe most already know these):
1. Her real name is Chan Marshall, and it's pronounced like "Shawn."
2. She is completely obsessed with Bob Dylan.
3. She has covered everyone from Pavement to Thurston Moore, and even a bit of Gnarls Barkley.
4. She is reportedly the new face of Chanel's jewelry advertising campaign.
5. She is proudly clean and sober.
Visit the site to listen to her very recent performance on Interface.
Her performance includes:
Love & Communication
John John
Satisfaction
Ramblin' Man
AOL Interface: Cat Power
My previous entry about her ovah
here
.