Today's Brew | Califone
It seems to be the critic's pick this week. I've only heard a bit of the album so far, and so far its quite contagious.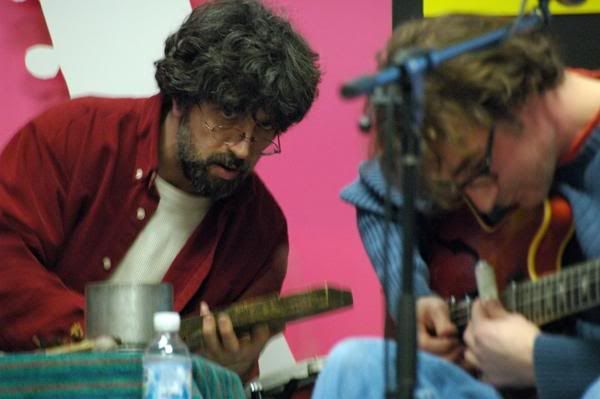 "The songs themselves are easy to approach if difficult to decipher, and the production details reward repeated listens. This is a very original group who are really hitting their stride. They write interesting melodic songs, they've got brilliant ideas for arranging and production, and they've got the studio savvy to pull it all off in spectacular fashion..."
(AMG)
"A virtual fun-house of found-sounds, noise passages, and brilliantly obscured folk music..." (Stylus)
"The album blurs all lines between the organic and the synthesized, and is as much a product of the gut as the mind, with each perfectly placed skronk-and-twitter hitting its intellectual and emotional targets..."
(Pitchfork)
From the album "Roots and Crowns":
mp3:
Califone- "Orchids"
(SaveFile)
Buy the album ovah
here
.
official site: Pastry Sharp
My Space: Califone