Today's Brew | My Brightest Diamond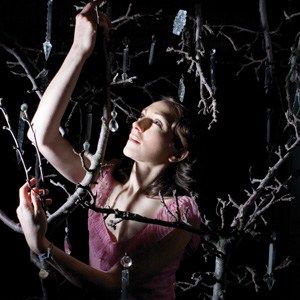 Tonight, she opens up for Sufjan Stevens at the Wiltern for a sold out show.
Maybe the highlight of the evening won't be Sufjan, but Shara Worden aka My Brightest Diamond. Perhaps the best new artist to keep an eye on for this year.
Unfortunately, I won't be able to make it to the show, but whoever goes, you're in for a definite treat.
mp3:
My Brightest Diamond- "Disappear"
(YouSend: For a limited time)
Visit
Asthmatic Kitty: My Brightest Diamond
to listen to one of her songs...
My previous entry about her ovah
here
, and even Colin Meloy (from The Decemberists) likes
her
.
official site: My Brightest Diamond
My Space: My Brightest Diamond