Today's Brew | The Decemberists

Their album "Crane Wife" drops today. Their first release with Capitol Records. The album has a bit more pop to it with less acoustic and more electric.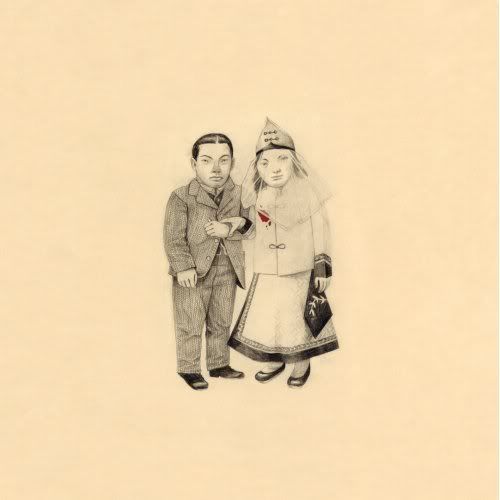 Once again, the artist Carson Ellis (currently in a relationship with Colin Meloy and has done most of the album covers for the band) returns with some really nice line work in the album sleeve. Definitely want to check that out.
Additionally, Laura Veirs lends her vocals in this album as well, and co-produced by Chris Walla and Tucker Martine.
My previous entry about them ovah
here
.
The Decemberists- "Sons and Daughters"
(for a limited time)
Buy the album ovah
here
.
official site: Carson Ellis
official site: The Decemberists