re: 1987
After the demise of Bauhaus in 1983, each member pursuing their own projects with little or no success. Out of the four, Peter Murphy's took the solo career path, after a short spunk with the formation of Dali's Car.
Asher, Butcher and David J attempted to reunite Bauhaus, but the main ingredient, Peter Murphy refused.
As a result, the existing members of Bauhaus, without Peter Murphy formed Love and Rockets. The name being taken from an underground comic book.
It wasn't til 1987, the band released the album that most would remember.
And with it, the college radio favorite- the single "No New Tale To Tell".
Eventually Peter Murphy and Love and Rockets reunited to once again play selected shows as Bauhaus.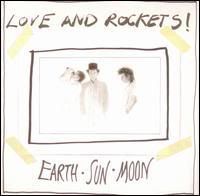 YouSend: Love And Rockets- "No New Tale To Tell"
Buy the album ovah
here
.