Today's Brew | Asobi Seksu
Asobi Seksu
are back in southern Cali for a couple of shows...
One of the nice features of
Asobi Seksu
are their show posters and album art, designed by the multi-talented
Sean McCabe
(Interpol, Spoon, Mates of State).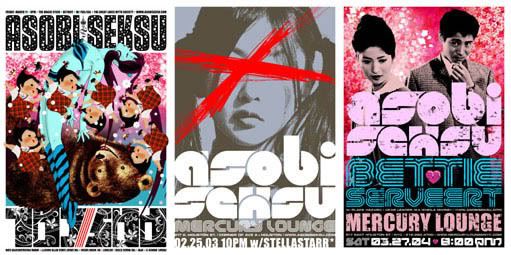 For more examples of his work:
Sean McCabe
At the OC:
An example of a poster NOT designed by Sean McCabe...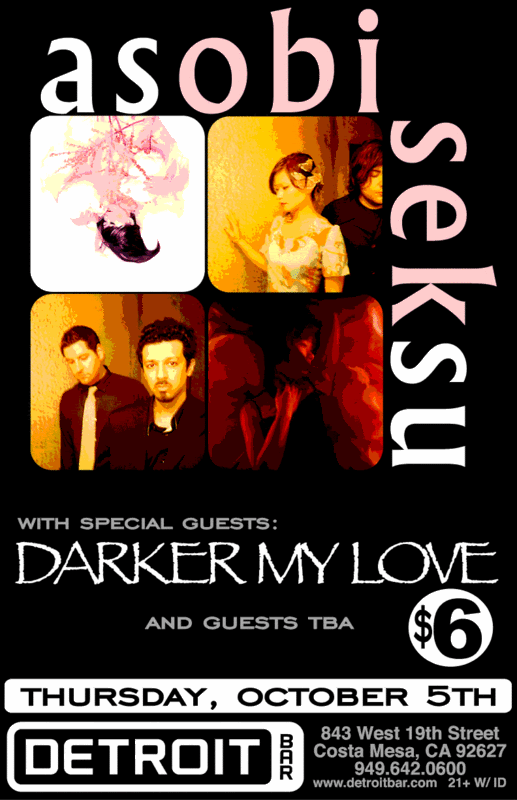 They play the next night at The Echo (LA), as Darker My Love headlines.
From the album "Citrus":
mp3:
Asobi Seksu- "Mizu Asobi"
(YouSend: for a limited time)
official site: Asobi Seksu
My Space: Asobi Seksu