re: 1999
It's Halloween.
Growing up in the OC, there were three things to look forward to when it came to Halloween: a)Free Candy b) Halloween Parties c) and
Oingo Boingo
.
They would play their annual Halloween concerts at Irvine Meadows (now known as the Verizon Amphitheatre) at least up in til 1995. The music became a household favorite among latch key kids living in the OC surburbia.
If you've never been to exposed to
Oingo Boingo
other than their "Dead Man's Party" and "Weird Science", their
Anthology
album collects a little bit of everything they've done into a nice definitive overview of what is truly
Boingo
.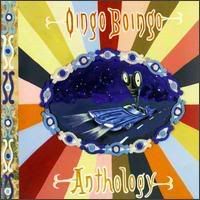 mp3:
Oingo Boingo- "Dead Man's Party"
mp3:
Oingo Boingo- "Who Do You Want To Be"
(Savefile)
Buy the album ovah
here
.