re:1978
We're going back to Manchester...
Another look at postpunk at its infancy.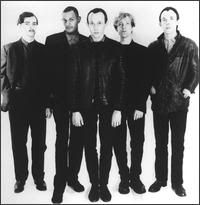 "
Magazine's
Real Life is post-punk ground zero. Singer/lyricist Howard Devoto split from
Buzzcocks
to be less musically direct and therefore more adventurous with his new outfit. Taking the groundwork laid by his previous band and applying the artsy abstractions given to the basic rock formula pioneered by the likes of Roxy Music, David Bowie, and Krautrock, Devoto chose his new partners well -- partners who were talented musicians, not afraid to display their skills." (Text from AMG, by Andy Kellman)
YouTube:
Magazine
-"Shot by Both Sides" (1978)
Buy the album ovah
here
.