Today's Brew | Vinyl Films + Mono
I really don't know too much about this EP project that
Mono
was involved in, other than that Vinyl Films is connected to film director
Cameron Crowe
(Vanilla Sky, Almost Famous, Jerry Macguire, Say Anything...blah blah blah).
My previous mention of
Mono
goes back a bit ovah
here
.

From the Vinyl Films 10" Series- Memorie dal Futuro
Produced by
MONO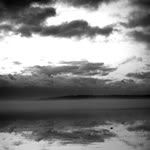 release date: Nov 1, 2006 (10"EP (vinyl) worldwide)
Strings orchestration : Taka, Susan Voelz
Violin : Susan Voelz, Inger Carle, Thomas Yang
Cello : Diana Parameter, Alison Chesley
Song titled by Agostino Tillota
mp3: Mono-"Memorie dal Futuro"
official site: Vinyl-Films
official site: Mono