Late Night Brew | Video Gaming: The Knife
One of my favorite album releases this year is from The Knife, and their album "Silent Shout".
Also their videos have been quite impressive as well.
And now a video game for those who have a bit of down time while working...or studying...or picking your nose.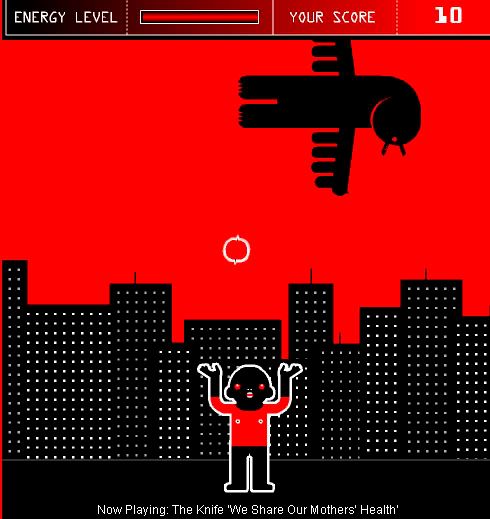 Play the game, the winner with the highest score gets a signed Motomichi Nakumura print.
The Knife- Video Game
And watch the video featuring the work of Motomichi Nakumura that inspired the game...
WinMed: The Knife- "We Share Our Mother's Health"