Today's Brew | Deerhunter
Today's Brew consist of alot of namedropping. But bare with me on this, cuz these kids from Atlanta deserve some attention.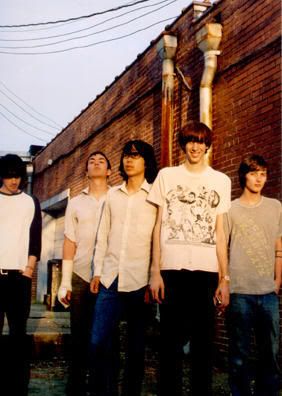 Upon reading Pitchfork's
Guest List: Liars
, they mentioned these guys and actually toured with them.
Karen O
of the
Yeah Yeah Yeah's
in
NME
had said their music borders along as "a religious experience."
mp3:
Deerhunter- "Spring Hall Convert"
(courtesy of MySpace)
mp3:
Deerhunter- "Like New"
(courtesy of Notown Sound)
Notownsound: Deerhunter
My Space: Deerhunter