re: 1997
Recently,
Depeche Mode
released their
Best of, Volume 1
, just another of their many compilations. I recommend their
Singles 81>85
and
Singles 86>98
as a good primer of their music if your not too familiar with
DM
prior to their recent albums. But this is one of their albums, I actually like alot. Not too many critics liked it as much. But to me, the album is darker and the vocal lessons that Gahan took pay off.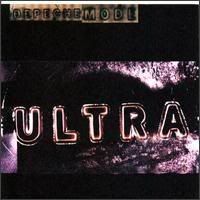 Combined with Gahan's near suicide and lengthy recovery from drugs, things looked bleak. Happily, Ultra turned out a winner; hooking up with Tim Simenon, longtime U.K. dance maven and producer of arty fare such as Gavin Friday's Adam 'n' Eve, Depeche delivered a strong album as a rejuvenated band. The most immediate change was Gahan's singing; for the first time ever, he took singing lessons beforehand, and his new control and projection simply shines, especially on the marvelous "It's No Good," a pulsing, tense, yet beautiful song with another deeply romantic Gore lyric.
(by Ned Raggett, AMG)
mp3:
Depeche Mode- "It's No Good"
(YouSend: for a limited time)
YouTube: "It's No Good" video directed by Anton Corbijin
Buy the album ovah
here
.