Today's Brew | Deerhunter
I don't normally do repost entries, but this one deserves it.
A revised repost from November 2006 as their debut full LP album
"Cryptogram"
drops on January 30.
Today's Brew consist of alot of namedropping. But bare with me on this, cuz these kids from Atlanta deserve some attention, and definitely a band to keep an eye on for the year 2007.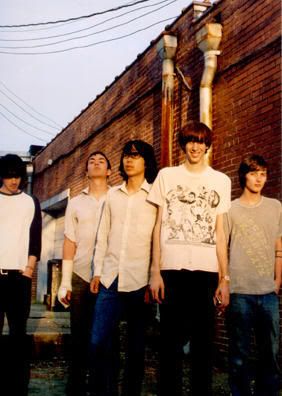 Upon reading Pitchfork's
Guest List: Liars
, they mentioned these guys and actually toured with them.
Karen O
of the
Yeah Yeah Yeah's
in
NME
had said their music borders along as "a religious experience."
mp3:
Deerhunter- "Like New"
(courtesy of Notown Sound)
Visit their My Space to stream some of their other music.
Notownsound: Deerhunter
My Space: Deerhunter