Buzzin '07 | Day One
So since, last week was devoted to the best of 2006, and the lists are still oozing out, I'm sure, from myriads of blogsite and music related sites.
Thought we devote this week with lookin' ahead into 2007 with this week called
Buzzin'07"
, maybe more like lookin ahead the first few months, since I really don't know what's coming out later on in the coming months. But thought, we look at a few up and coming releases, and if anyone wants to share theirs, let me know.
One big buzz is the new track from
Arcade Fire
"Intervention". Yes it's been circulating around the blogosphere for some time now, especially with this enigmatic toll free number with the words NEONBIBLE.
The song itself has evolved considerably, since their initial debut of the song back at KCRW's Morning Becomes Eclectic in 2004.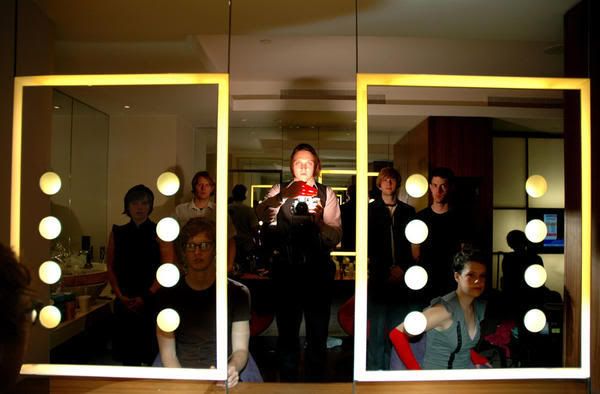 You Aint No Picasso
has a radio ripped version of the song, and its pretty damn amazing with the pipin' church organs blaring some serious decibels.
This is a band to keep a definite eye on, as they bring us their follow up "Funeral".
Supposedly their new album is called "Neon Bible", whether or not its legit or not, is still to be determined, but for now...wow.
From their album "Funeral" (2004):
Arcade Fire- Rebellion (Lies)"
(YouSend: for a limited time)
My Space: Arcade Fire
Official Site: Arcade Fire