Today's Brew | The Good, The Bad & The Queen
We start the new year off with a new project by
Blur's/ Gorillaz'
Damon Albarn and company. The collaborative talents are a powerhouse to reckon with, and also reunites Damon with Dangermouse. I'm so far impressed by the initial track "Herculean" and look forward to getting my paws on the full album.
The self titled album drops on January 23rd.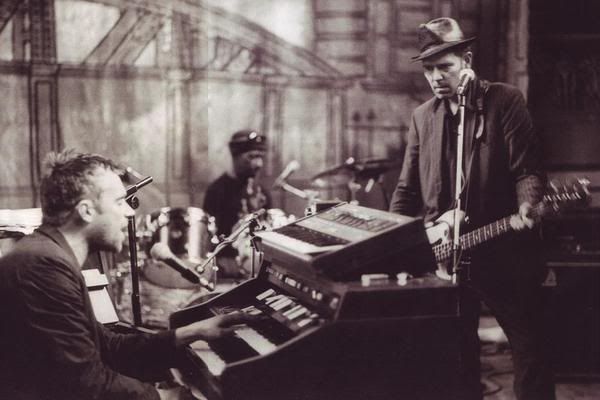 The Good, The Bad & The Queen are: Damon Albarn (Blur, Gorillaz), Paul Simonon (The Clash, Havana 3am), Simon Tong (The Verve), Tony Allen (Kuti and Africa), and produced by Dangermouse.
mp3:
The Good, The Bad & The Queen- "Herculean"
(YouSend- for a limited time only)
Stream their other music at their site or at their My Space.
Order the album ovah
here
.
official site: The Good, The Bad & The Queen
My Space: The Good, The Bad & the Queen