Today's "Triple Shot" Brew
I'm late on this one, but for those who haven't heard already, especially for those who live in the Southern Cali area.
On August 3rd- Mew and Broken Social Scene supporting Bloc Party invade LA.
(Greek Theatre)
A pretty good bill, if you ask me. Second only to the Massive Attack & TV on the Radio (Hollywood Bowl). (Of course minus all the various festival line ups).
Last time I checked, as of May 24, tix were still available for the Aug. 3rd show in LA.
If anything I'd definitely check out the Danish group
Mew
, since they don't come out to these neck of the woods too often.
Real: Mew- "The Zookeeper's Boy"
My previous entry about
Mew
over
here
.
I also listed their album from last year in my best of 2005 over
here
.
official site: Mew
QT: Broken Social Scene- "Shoreline"
BSS also appeared on my best of 2005, right ovah
here
.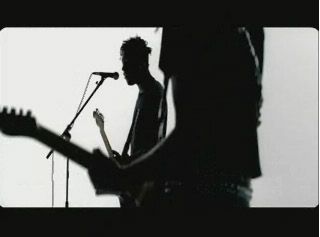 QT: Bloc Party- "Two More Years"
Their vid appeared on my best vids (so far) of 2005, right ovah
here
.