current album: "And the Glass Handed Kites"
(october 2005- available as an import only---and their fourth album)
type of music: dreampop; experimental art rock
"One of the fun things about playing in this band is that it is about challenging the structures, challenging what can be done within the context of rock music. It's good that you try, for the sake of art, to push your limits as a band, and your limits of perception. The first time you think it's fucked up but the tenth time you get around to it it starts to make sense. One of the things that makes it fun for us is trying to fuck with people as to what can be done. It's all been assembled together by small parts. It was a big jigsaw puzzle, totally beyond anything we've ever done." (guitarist Bo Madsen)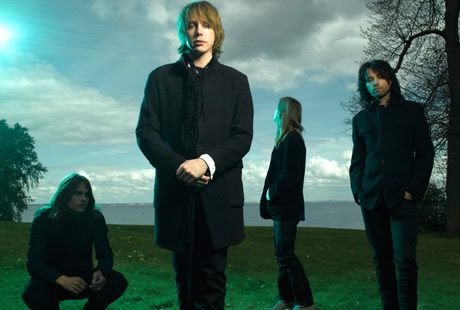 from: Denmark
real: Mew-"Special"
real: Mew-"Why are you looking grave?"