Today's Brew | Portishead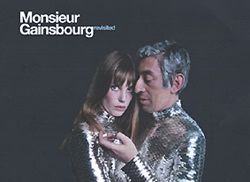 From the tribute album to French Pop Legend Serge Gainsbourg that also features music by Franz Ferdinand with Jane Birkin, Cat Power with Karen Elson, Michael Stipe, Jarvis Cocker & Kid Loco, Marc Almond with Trash Palace and more.
Also features...
It's been almost 10 years since they released anything new...hopefully we'll get to hear some more new stuff from them real soon.
(for a limited time)
YouSend: Portishead- "Requiem For Anna"
(courtesy of cowmonkey)
Buy the tribute album
here