Favorite songs so far.
aka 1/3 of the year- Favorite Songs of 2006.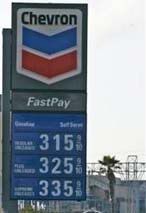 Some music in heavy rotation as living in the commuter city of L.A. has been quite miserable with the gas prices steadily going up.
1. I Was a Lover- TV On The Radio
2. Portishead- Requiem for Anna
3.
The Knife- Silent Shout
4. Gnarls Barkley- Crazy
5. The Fiery Furnaces- Teach Me Sweetheart
6. Guillemots- Who Left the Lights Off, Baby?
7. Bishop Allen- Queen of the Rummage Sale
8. Isobel Campbell & Mark Lanegan- Black Mountain
9.
Liars- It Fit When I Was a Kid
10. Yeah Yeah Yeahs- Phenomena
Honorable Mentions
:
Radio Dept.- The Worst Taste in Music
Sufjan Stevens- Adlai Stevenson
Cat Power- Love & Communication
To hear some of the music from above, I've jumped on the bandwagon
and gone to My Space.
Check it out ovah
here
.
Speaking of My Space,in Corpus Christi, TX, a local college there has banned My Space to free up bandwidth.
Forty percent of daily Internet traffic at the college involved MySpace.com, he said. In one 24-hour period in April, Del Mar computers spent a collective total of 229 hours of Internet browsing at the site. The community college registers more than 11,000 students each semester.
(courtesy of AP)
I suppose Rupert Murdoch is one happy camper for buying MySpace for $649 mil.