Today's Brew | Foreign Born
Pitchfork
has Ed Droste from
Grizzly Bear
on this week's
Guest List
. His favorite new band is the LA based
Foreign Born
. Perhaps one reason may be the harmonizing vocals...hmmmm.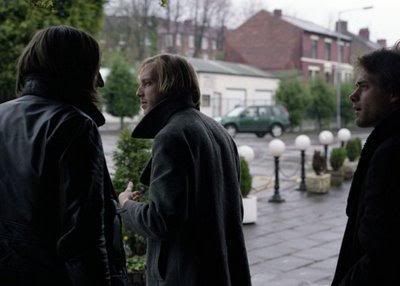 From their album
"Remote Woods"
(2005):
mp3:
Foreign Born- "Remote Woods"
mp3:
Foreign Born- "The Entryway"
Their new album
"On the Wing Now"
is set for release sometime this year.
Visit their My Space site, as they will be playing in town here in LA.
Blog Site aka Official Site: Foreign Born
My Space: Foreign Born
Sidenote:
Grizzly Bear
are currently on tour and will make their way to LA at the Troubadour on Feb. 21st.