Kids Wanna Rock
I finally cracked open the current Newsweek that gets delivered to me via mail, and found an interesting article on the "new kids on the block". And I'm not talkin' the boy band most people remember.
If you have the magazine, its on page 13, under the Periscope section...check it out.
Also, mention of mp3 blogger
Gorilla vs Bear.
Read the article online:
Newsweek: Music- Middle School of Rock
Newsweek feature: Tiny Masters of Today
band features: Shane (9 yrs old- writes the songs), Hunter (12 years old- writes the music) and Brian (46 years old- just the drummer).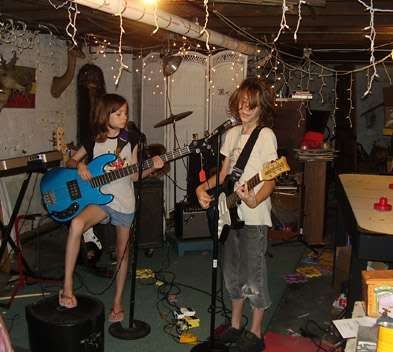 My Space: Tiny Masters of Today