Today's Brew | Bishop Allen- April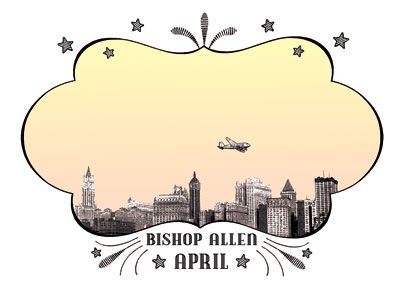 The next installment of their EP-a-month project is available.
Check out their new spiffy
site
...it appears as that they are improving and evolving as each month progresses.
mp3: Bishop Allen- "Flight 180"
My entry about their:
March EP
.
February EP
.
January EP
.