Second Cup | Sunset Rubdown
Yeah, I'm pretty late on this one, but its worthy of an entry.
I also missed them as they made their pitstop over at the Echo (L.A.), earlier this week.
Wolf Parade
co-vocalist and keyboardist Spencer Krug's side project.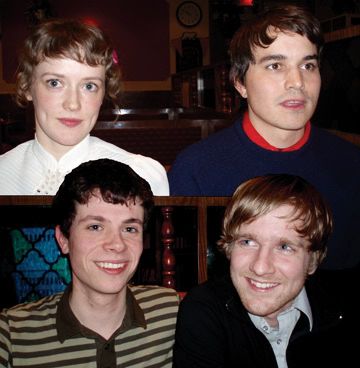 From the album
"Shut Up I Am Dreaming"
:
mp3: Sunset Rubdown- "Stadiums And Shrines II"
Sunset Rubdown
Buy the album ovah
here
.