Today's Brew | Interpol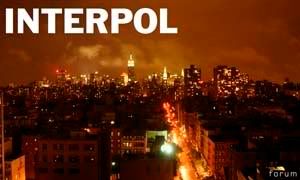 Interpol
has redone their site. A similiar thematic image as
Bloc Party's
"Weekend in the City"
. The site features only a forum link. I suppose more's to come in time.
Now some may argue, that
Editors
are the better band, but I'm actually looking forward to Interpol's new album, and maybe they can shun the critics that they can do something more to their existing sound.
From their album
"Antics"
(2004):
YouTube:
Interpol
- Slow Hands