Today's Brew | Bob Dylan
Bob Dylan's
44th album and first studio since 2001...now that's alot of mileage. The longevity of his albums probably exceeds a good majority of our ages who blog. And maybe some of the youngsters can learn from his ability to write some of the most interesting songs.
One of my favorite songs of his is: "Desolation Row" (from Highway 61 Revisited).
And currently there is a film being made about his life, "I'm Not There". It'll take five men and a woman to play Dylan, at various incarnations of his life. (the stars includes Heath Ledger, Christian Bale and Cate Blanchett).
His album drops today...and from the tidbits I've heard, I'm looking forward to hearing the whole thing.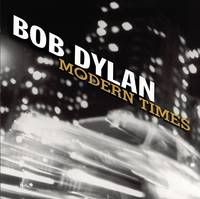 From the
LA Times:
"

'Modern Times'

fulfills the mandate of a late Dylan album: its 10 songs make you think hard about the past and muse quietly about the future. Titles like

"Thunder on the Mountain"

feature apocalypse aplenty, and rejuvenating interpolations of source material from Muddy Waters, Carl Perkins and the like further Dylan's efforts to expose the "strong foundation," as he calls it, of his own work. But Dylan also gives a randy tickle to the funny bone and the family jewels, reminding us all that, in pop at least, profundities register better when stirred with something sweet."
(By Ann Powers, Times Staff Writer)
Stream track samples from the album ovah
here
.
official site: Bob Dylan