Today's Brew | The Walkmen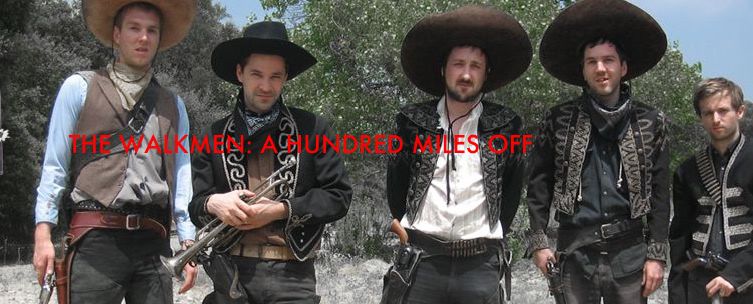 From: NY
Formed: circa 2000
From their album "A Hundred Miles Off" (release date: May 23):
YouSend: The Walkmen- "Another One Goes By"
(for a limited time)
I thought when I heard the song by the Walkmen "Another One Goes By" that it was strangely familiar, like deja vu, that I've heard the song before somewhere.
Sure enough it was an original song by Mazarin (written by Quentin Stoltzfus).
From their album "We're Already There" (2005):
mp3: Mazarin- "Another One Goes By"
My previous entry about Mazarin, ovah
here
.
Mazarin will be touring with The Walkmen.
official site: The Walkmen
My Space: The Walkmen
Their tour schedule, check it out ovah
here
.
For those in Southern Cali, they will be at Pomona on June 14 at the Glass House and at the El Rey on June 15. They kick their tour off at Webster Hall on May 24th.
Buy their album ovah
here
.