Today's Brew | Editors
The current issue of
Q Magazine
features a CD "Best of 86/06" that features covers by Franz Ferdinand - What You Waiting For, Sugababes - I Bet You Look Good On The Dancefloor, Corinne Bailey Rae - Venus As A Boy and my favorite from this collection of covers is:
A classic track from R.E.M.'s "Orange Crush" ('Green' album from 1988) done by these guys.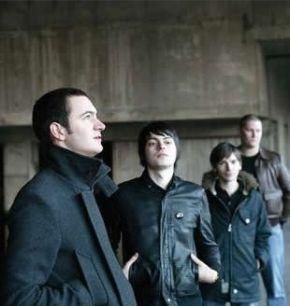 savefile: Editors- "Orange Crush (REM cover)"
My previous entries about these guys ovah
here
and a quick blurb
here
.
also:
Rest in Peace: Grant McLennan, from the Go-Betweens (1958-2006).
On Saturday 6th May 2006, legendary Australian singer-songwriter and member of The Go-Betweens Grant McLennan died in his sleep at his home in Brisbane.
From the 2005 album release "Oceans Apart":
savefile: The Go-Betweens- "Here Comes A City"
For more information about this, visit their
official site: Go-Betweens