Today's Brew | Battles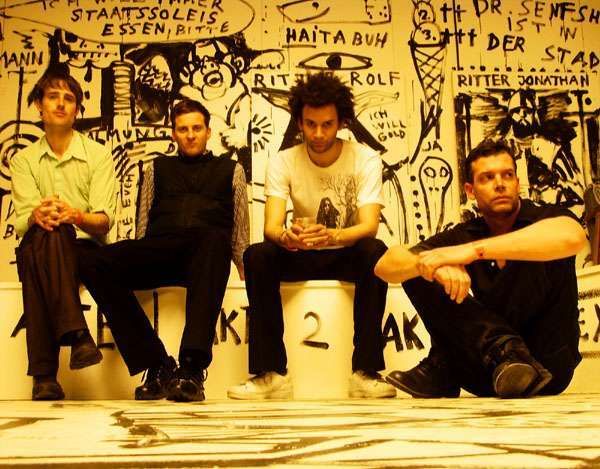 Battles'
Mirrored
has been on my music rotation for some time, and its become one of my favorites this year. And to add,
"Atlas"
being
a kick ass video.
P'Folk
has
Battles
on their latest feature of
Guest List
.
It's funny that they mention that they've been perusing the YouTube site for New Order videos, and as you know, we've been revisiting this band in one form or another.
Check out
P'Folk's
Guest List
feature ovah
here
.
Our previous entry of
Battles
ovah
here
.
mp3:
Battles- "Bad Trails"
(YouSend: for a limited time only)
Stream the whole album on their My Space.
My Space: Battles
official site: Battles