Today's Brew | Monaco
Some folks
out
there
really
enjoyed our three day mini retrospect of
New Order
, upon hearing the news of the break up. So I thought we revisit it again, but this time around, we take a look at one of the side projects, and no it won't be a mini retrospect. Let's just say its just a random flashback.
After
New Order's
Republic
release in '93, Peter Hook embarked on his second side project, after being in Revenge.
Monaco
was formed-- had more of a poppier appeal with the same feel of
New Order.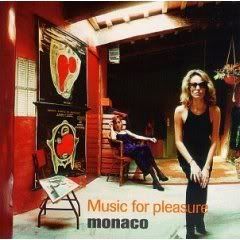 From the album
"Music For Pleasure":
mp3:
Monaco- "Tender"
(YouSend: for a limited time only)
My Space: Monaco Song
(not sure if this is an official site or not)