Today's Brew | Battles
Their My Space site, best describes their sound in "sounds like" as:
beep, boop, boop, crash, beep, loop, fwount, bang, beep, boop, loop, sing, sing, beep, boop, thanks you've been a wonderful audience.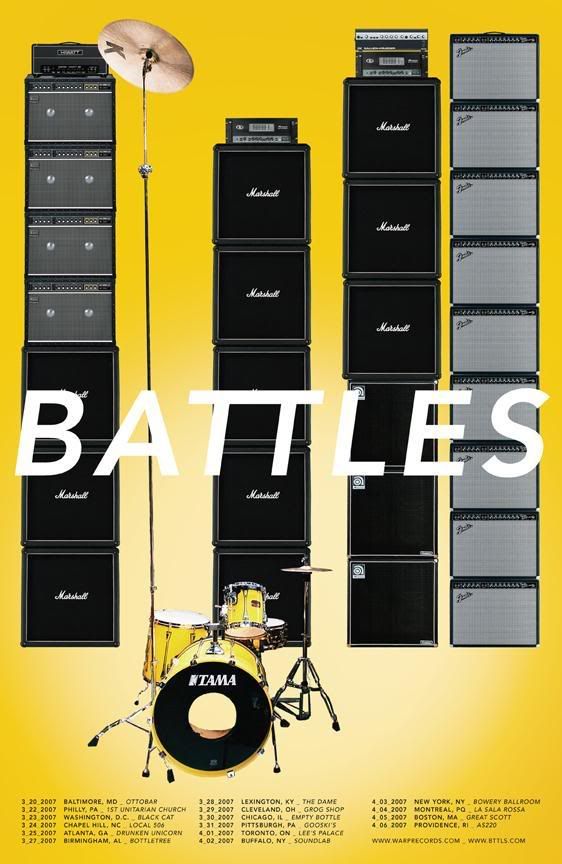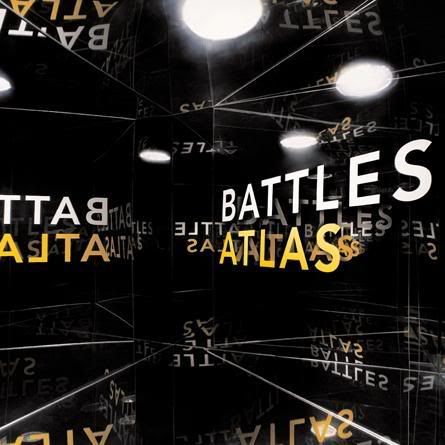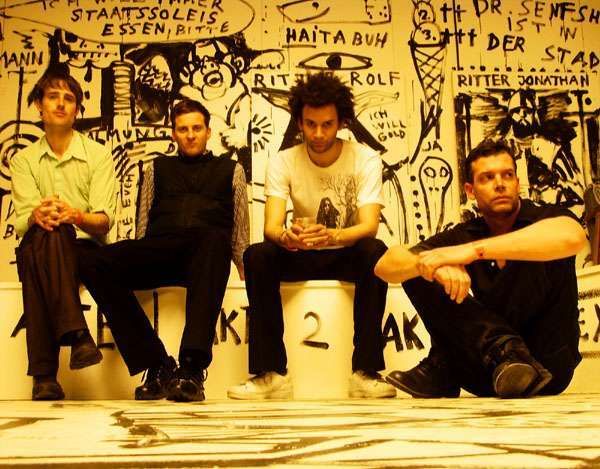 I'd have to agree with
Gorilla vs Bear
that this could potentially
be the video of the year.
From their
"Mirrored"
album (release date: April 2nd):
YouTube: Battles- "Atlas"
Video directed by Tim Saccenti
official site: Battles
My Space: Battles