Late Night's Brew | Thao Nguyen w/The Get Down Stay Down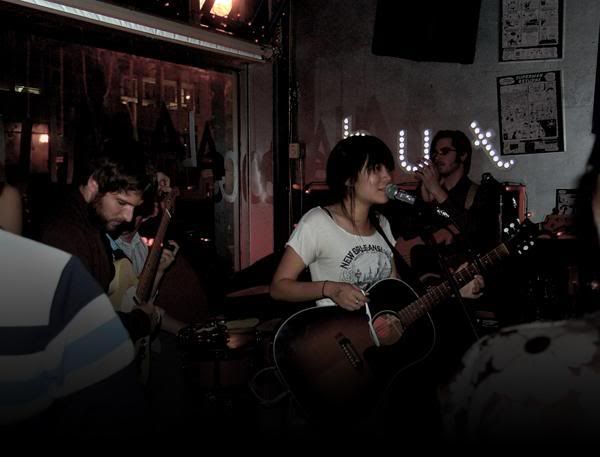 Be sure to stream new songs
"Swimming Pools"
and
"Fear and Convenience"
at her My Space site.
The new album is set to be released through the Kill Rock Star label.
Thao and company are in LA for a three day show around town:
Mar 13 Silver Lake Lounge
Mar 14 temple bar
Mar 15 2007 Tangier
My previous entry about her ovah
here
.
official site: Thao Nguyen
My Space: Thao Nguyen