Today's Brew | The Tiny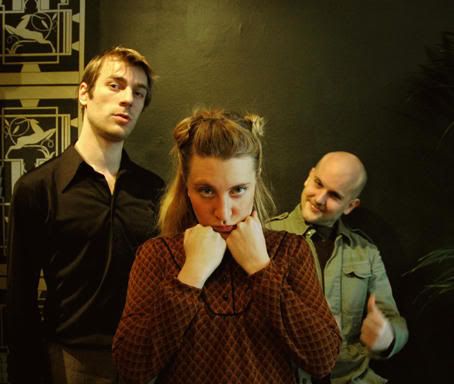 They're from Stockholm, Sweden and the lead vocalist Ellekari has an amazing resemblance in her vocal styles as Joanna Newsom in a Nordic context. The Tiny are also a classically trained guy who knows his strings named Leo and a bassist named Johan.
One of those bands that would easily go right under one's radar, but as I mentioned before, I'm heavily drawn to the whole Nordic music scene...check em out and stream their music on their My Space.
Video:
The Tiny- They Say It's Weird"
Supposedly their 2006 release
"Starring Someone Like You"
is getting a domestic release here in the States, and its also part of the 1/23 conspiracy.
official site: The Tiny
My Space: The Tiny