The Raconteurs UPDATE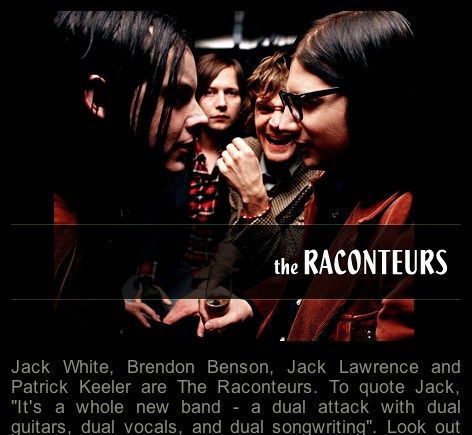 The site features a retro- 80ish look, paying homage to the old skool Commodore 64 days.
official site
The songs have leaked...so a sneak preview of things to come.
The quality of the mp3s aren't the greatest but better than nothing right?
The album will be released in May:
YouSend: Raconteurs - "Steady as She Goes"
YouSend: Raconteurs - "Store Bought Bones"