R.I.P. - Grandaddy 1992-2006
Its official. Grandaddy is no more.
Amy Phillips reports: (courtesy of Pitchfork)

After almost a decade and a half of scruffy indie rock and sprawling space-pop, the California band Grandaddy are headed for the great big rock and roll nursing home in the sky. In an interview with Pitchfork yesterday, frontman Jason Lytle revealed that Just Like the Fambly Cat, due out May 9 on V2, will be the last Grandaddy album, and that the band has no plans to tour.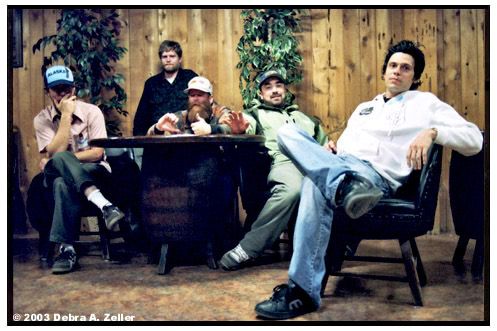 "We've seen an erosion happening," Lytle said. "I use the word 'erosion' in the most natural way I possibly can. It's not entirely such a bad thing. We have just, throughout the years, always looked at every album coming out as 'Wow we've got another album, now what?'
Let me also add that, we might see some greater involvement in the band Earlimart with Grandaddy, since they've played with them and even joined them on some shows.
official site: Grandaddy
Read the full article
here
mp3 download: Grandaddy- "Pull The Curtain"