Coachella on the big screen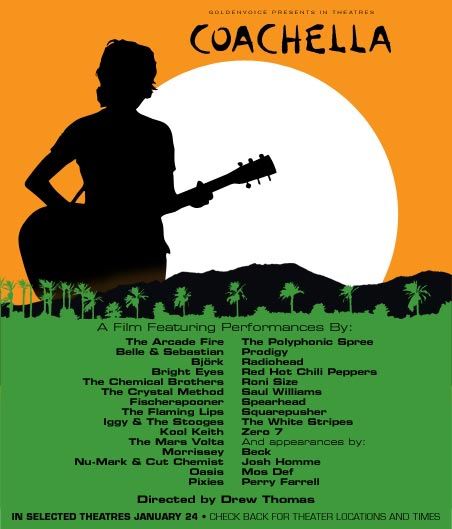 instead of enduring the heat in the desert, some highlights of the past Coachella comes to you in the big screen.
its playing at selected theaters, check
here
for the locations.
Then again depending on where you are, you might still have to make your pilgrimage to the nearest theater...but i'm sure its worthwhile, especially to see some of these bands on the big screen.