Jack, Brendan & Co.
If you've noticed, A lot of bands have jumped on the bandwagon to create even more presence on the ever popular My Space. A good place to preview an album and get up to date info about shows and etc. I've started to add that as part of my entries as well.
Well, Jack, Brendan and company have utilized that as well...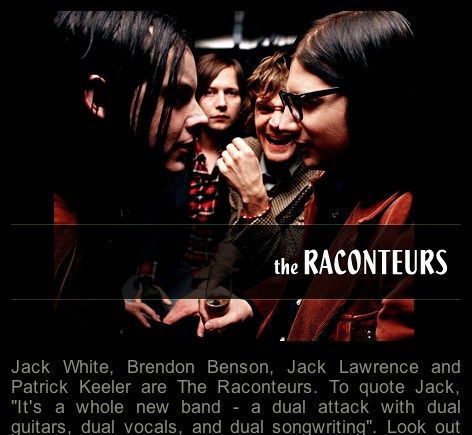 My Space: The Raconteurs
My Space: The White Stripes
My Space: Brendan Benson
My Space: The Greenhornes
QT: Brendan Benson- "Cold Hands Warm Heart"