Today's Brew | New Order Retrospect Part 1
It became official last Friday. The inevitable demise of a group that surpassed its longevity from the ashes of its original incarnation- from Warsaw to Joy Division.
The surviving members-Bernard Sumner, Stephen Morris, and Peter Hook.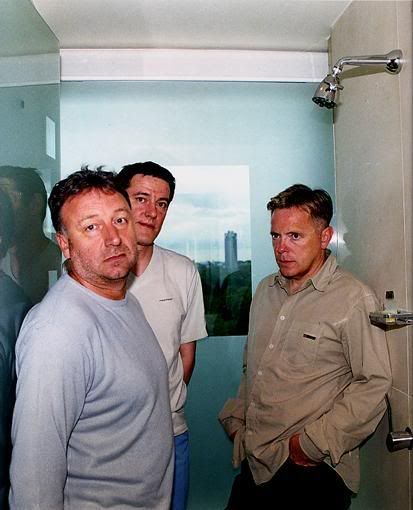 In a phone interview with
Xfm on May 4, 2007
, Peter Hook announced that he and Sumner had no further plans to work together, effectively spelling the breakup of the band.
The next few days, we'll take a retrospect look at the band known as New Order by highlighting the sights and sounds.
From their album
"Power, Corruption, & Lies" (1983)
:
mp3:
New Order- "Blue Monday"
mp3:
New Order- "Age of Consent"
(YouSend- for a limited time only)
YouTube:
New Order- "Blue Monday"