Today's Brew | Grinderman
Yea, I know, I'm late on this one as well, but I'm intrigued by this whole album and its been in my rotation of late.
The side project of Nick Cave and the Bad Seeds.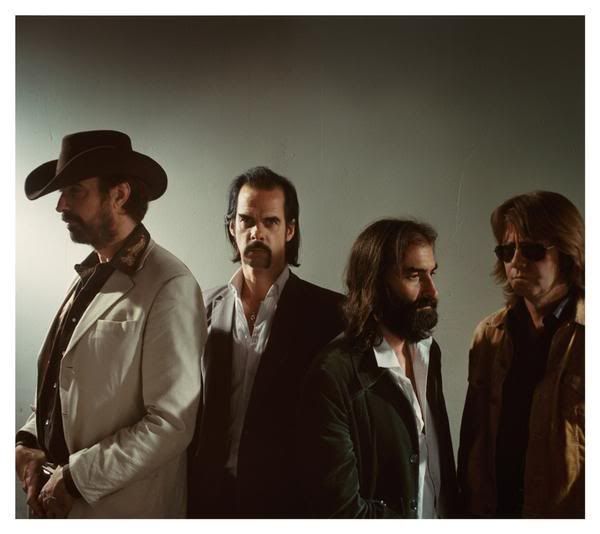 "The name Grinderman seemed to suit the band. It sums up the sort of music we are making. We grind."
As Memphis Slim put it back in 1941, "While everything is quiet and easy/ Mr. Grinder can have his way..."
(Jim Sclavunos, Grinderman and Bad Seeds member)
mp3:
Grinderman- "Electric Alice"
mp3:
Grinderman- "Honey Bee (Let's Fly To Mars"
(YouSend: for a limited time only)
My Space: Grinderman
Anti: Grinderman
official site: Nick Cave and the Bad Seeds