Today's Brew | TV on the Radio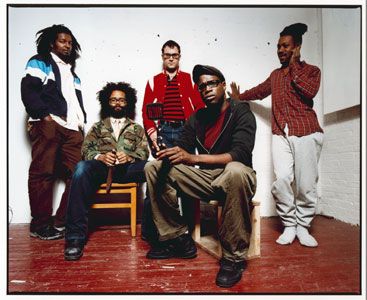 The amazing album "Return to Cookie Mountain" finally drops today in its domestic release (US). One of my favorites this year.
Eventhough its been available as an import since July. Import?! Yes, as an import as these guys are from Brooklyn, NY.
And if you were real lucky, tracks from the album were leaked back in March.
So its finally official so to speak.
YouTube: TV On The Radio- "Wolf Like Me"