Specialty Blend | Daytrotter's Sean Moeller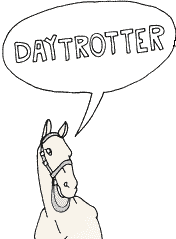 Daytrotter.com:
one featured band, four Daytrotter Session songs each week.
Some of Daytrotter's past guest have been:
Thao Nguyen, French Kicks, Sunset Rubdown, The Cold War Kids, and the list goes on.
I invited Sean to be a guest blogger here and just let him write about what music he's been enjoying.
William Elliott Whitmore's "Song of the Blackbird"
Over the course of a 24-hour day, you're bound to feel nothing more than circumstantial at least twice, often more than that. It's not altogether impossible to avoid feeling this way, but I'd say it takes a special person to do so. When I was asked to provide this guest blog just this morning by the Coffee Snorter brass, I was still swirling over the too wonderful Bonnie Prince Billy performance on Late Night With Conan O'Brien last evening, in which Will Oldham was accompanied on the piano by Andrew W.K. There was Oldham with his eyes all did like Brandon Flowers and, as it is sometimes to happen, Kate Moss, doing it for a national television audience with the hard partier himself. Andrew W.K. and Oldham, as unlikely suits as you'd ever come across, are artists who can bring you back to the fold, sage in their purity and the pursuits that this purity yields. Thus we come to William Elliott Whitmore, the old man in the new body from just down the Mississippi River here in Lee County Iowa.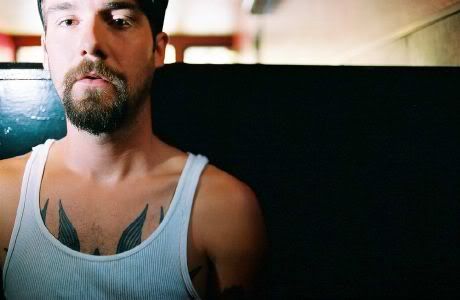 He reads by candlelight, in a cabin he's building in the middle of nowhere that he hasn't bothered outfitting with electricity in the six months he's lived there. He's a human being with enough down-home, spiritual moxie to make Texas blush. But for the most part, he's an incredible man whose songs beat with the force of a fleet of hearts. "Song of the Blackbird" is an album that makes you wonder how Whitmore is not more beloved. You can hear his church shoes (and they are church shoes) thumping away on a hardwood surface even when it's not inherent in the recordings. These songs mourn for people and things in a way that is so beautiful it hurts. But they'll get to stop thinking about your sometimes sorry self for a minute and that's nice.
-- Sean Moeller ( Daytrotter.com)
official site: William Elliott Whitmore
official site: Daytrotter
Daytrotter
-
"...giving you exclusive, re-worked, alternate versions of old songs and unreleased tracks by some of your favorite bands and by a lot of your next favorite bands."