Half of 2006: My Favorite Songs (So Far)
Twenty-one songs with some selected links.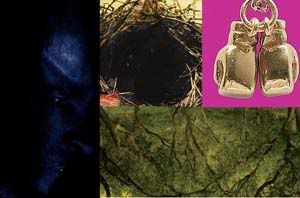 Not in any particular order, since it was really hard to compile the list, I'd be spending a lot longer trying to rank them...so here it is. And this list of course is incomplete, since I'll probably hear more stuff along the way, but so far this is what I've enjoyed so far:
(check back later, and I'll put some up as temporary YouSend files)
YouSend: Band of Horses- "Funeral"
Thao Nguyen- "Feet Asleep"
TV on the Radio- "I was a Lover"
The Knife- Silent Shout
Cat Power- "The Greatest"
YouSend: Lily Allen- "Alfie"
YouSend: Sonic Youth- "Incinerate"
Silversun Pickups- "Lazy Eye"
Beirut- "Postcards From Italy"
Danielson- "Five Stars And Two Thumbs Up"
Neko Case- "Star Witness"
Sunset Rubdown- "Stadiums and Shrines II"
Acid House Kings- "Keep Your Love"
Isobel Campbell & Mark Lanegan- "Black Mountain"
Cold War Kids- "Hospital Beds"
Guillemots- "Trains to Brazil"
Midlake- "Young Bride" (Cassettes Won't Listen Remix)
Portishead- "Requiem for Anna"
Sufjan Stevens- "The Avalanche"
Asobi Seksu- "Thursday"
Thom Yorke- "And It Rained All Night"