Today's Brew | Guillemots
from: London, UK
formed: 2004
type of music: Brit-pop with
current release: from the clifFs (2006)
The multinational Guillemots, comprised of English singer and classically trained pianist Fyfe Dangerfield, Brazilian guitarist MC Lord Magrao, Scottish percussionist Rican Caol, and Canadian double bassist Aristazabal Hawkes,
(AMG)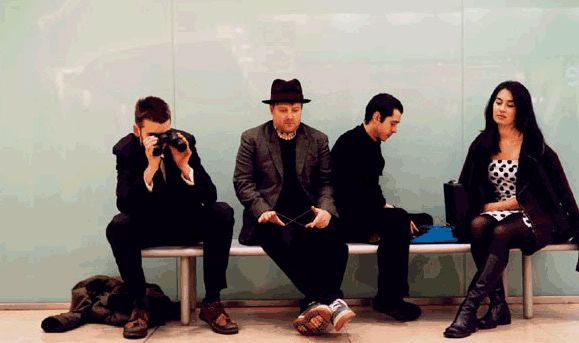 Their current album is in heavy rotation in my car...so sweet.
You know I'm really kickin' myself in the butt for missing their show a week ago.
YouSend: Guillemots- "Who Left the Lights Off, Baby?"
KCRW: Morning Becomes Eclectic with the Guillemots
WinMed: Guillemots- "Train to Brazil"
official site: Guillemots