Today's Blend | The National
YouSend: The National- "Looking For Astronauts"
YouSend: The National- "Mr. November"
QT: The National- "Abel" (Live at La Guinguette)
(video footage courtesy of Vincent Moon)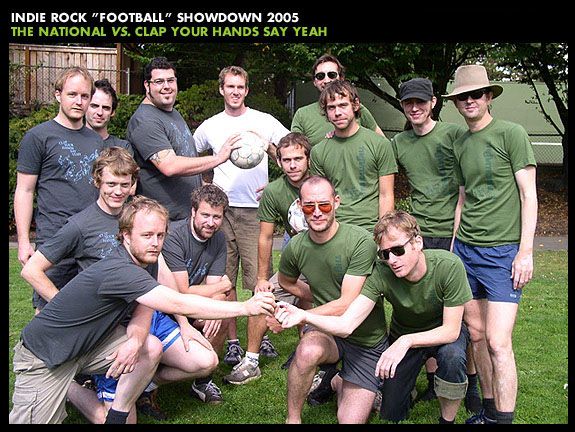 (photo courtesy of american mary)
The winners of this friendly competition were The National.
I caught The National and Clap Your Hands Say Yeah last year over at the Troubadour.
If you haven't caught either band live, do yourself a favor and try to catch them when they are around...They definitely know how to put on a good show.
The National will be at the Troubadour (Hollywood) on March 29th (tomorrow) with Talkdemonic. (Show is sold out)
They head to the UK in May to play a few shows with the Editors (all sold out of course).
The National are also one of the many bands playing at the
Pitchfork Music Festival
in Chicago- July 30th.
official site: The National