musicWATCH | The Rakes
formed: 2004
from: London, England
type of music: rock
current release: Capture/ Release (2005)
I'm still trying to figure out if I like these guys or not...still haven't made up my mind.
They're stirring up a bit of buzz over in the UK, but we'll see what happens in time.
From their new single- "All Too Human" To be released in the UK, February 27, 2006.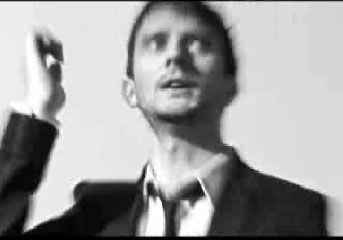 But the above image does reflect my condition right now currently as I'm trying to recooperate from this nasty bug I've had for a week. Oh and another note, the vid pays a little homage to the Lars von Trier's "Dogville"...yea? no?
WinMed: The Rakes- "All Too Human"
official site: The Rakes
My Space: The Rakes