musicWATCH | Beth Orton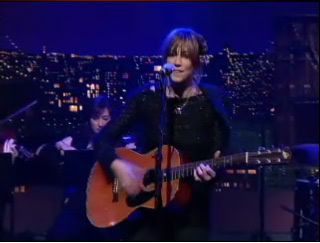 The beginning of 2006-- Women in music made their mark with some of this year's early best releases.
Chan Marshall. Jenny Lewis...and now Beth Orton, next month, Neko Case and Isobel Campbell--and most likely I missed a few along the way.
But for now, its Beth Orton Day.
Her new album "Comfort of Strangers" (fourth album) drops today. I read somewhere that the 14-song set was recorded in two weeks with producer Jim O'Rourke (better known for working with Sonic Youth and Wilco).
The Late Show with David Letterman: Beth Orton-"Conceived"
YouSend: Beth Orton- "Conceived"
My Space: Beth Orton
Official Site: Beth Orton