Another One Bites The Dust
Okay, I admit the title of this entry isn't all that original and this may be already old news to most of you.
But its come to my attention out of my own discovery as I made my pilgrimage to one of L.A.'s best kept secret and also one of my favorite record shops, that its closing...
Aron Records.
The record shop's demise was somewhat inevitable as I recall going there one time and noticed the selections were limited and the inventory was poorly managed. Most likely they felt the bite of its rival, Amoeba Music, just down the street from there. Obviously, most people were going to Amoeba Music to trade in their CDs thus leaving Aron's with slim pickings on the used CD racks.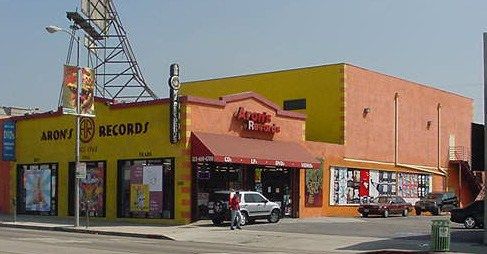 From their website:

After 40 Years serving Los Angeles, Aron's Records will be closing its doors to the public. To go out with a bang we are having a close-out sale with savings on everything in the regular store! Get anywhere from 30% to 60% off your entire purchase! This sale runs until everything in the store is gone!! Thank you for your support throughout the years. Come out today and help us usher out the end of our tenure.
I think they are now going with 50%-70% off.
Only shows how important it is to support your local record shops, for they are a dying breed...indeed.